A new show with Karen Knotts & Rik Roberts!
(To inquire about bookings for the show, email rik@rikroberts.com)
STARRING RIK ROBERTS AND KAREN KNOTTS, this is a comedy variety show for all ages!  Join us for a unique romp that's contemporary with a nod to the Past. The show dazzles with sketch, stand-up, music, impersonations, and audience participation. Buckets of fun for the whole family!!!
You know karen from her long running show "Tied – Up in Knotts" and her book by the same name. The show and book reveal fun and insightful stories about growing up the child of Don Knotts. Karen is a funny stand-up comedian in her own right. She has a background in Improv, sketch and music.
You may know Rik Roberts from his DryBar comedy special "Put Down the Sweet Tea". Or, from his appearance in the Mayberry Man Movie as a Barney Fife Impersonator. Rik started in improv comedy and has headlined comedy clubs and shows for the past 20 years.
Upcoming show dates below the poster.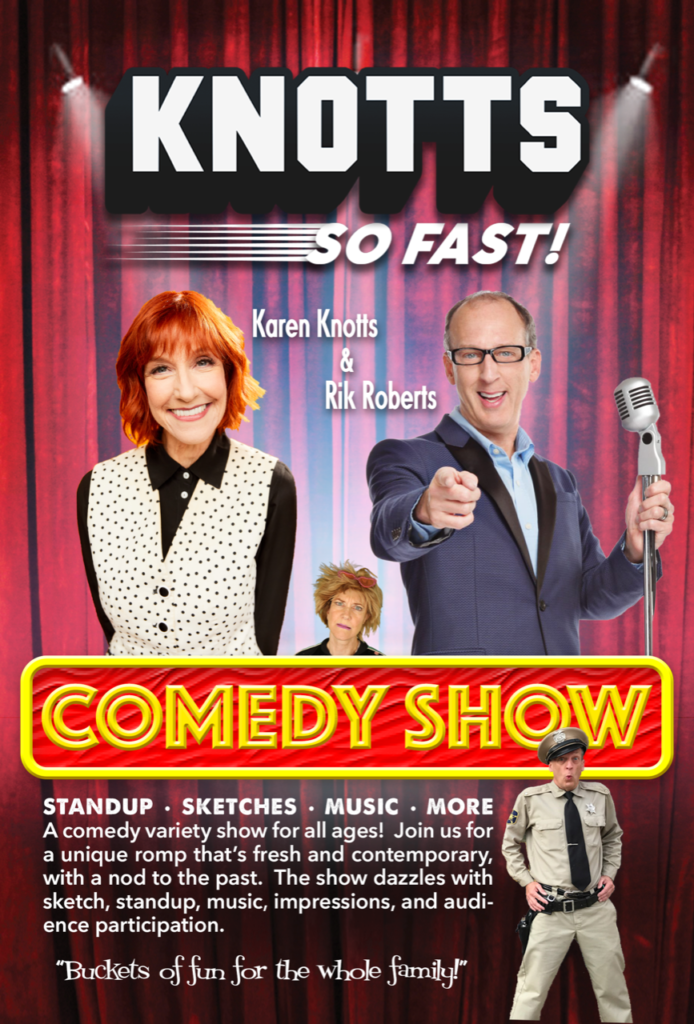 UPCOMING SHOWS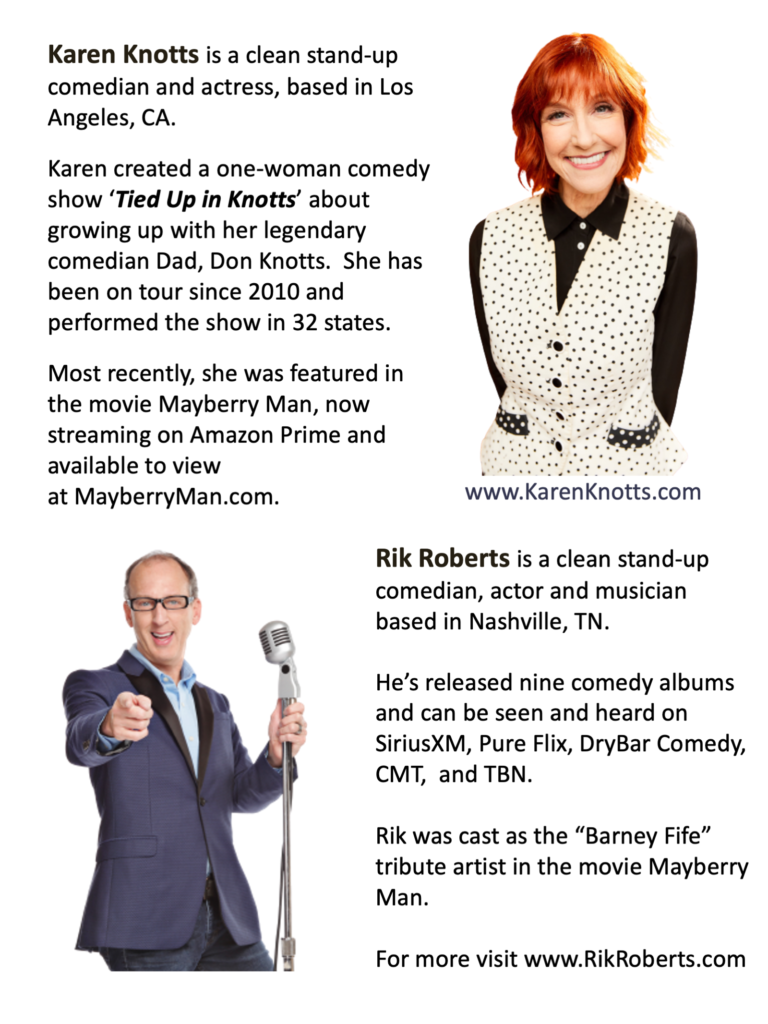 To BOOK KNOTTS – SO FAST at your venue, contact Rik by phone 1-888-895-8549 or send an email to rik@rikroberts.com.