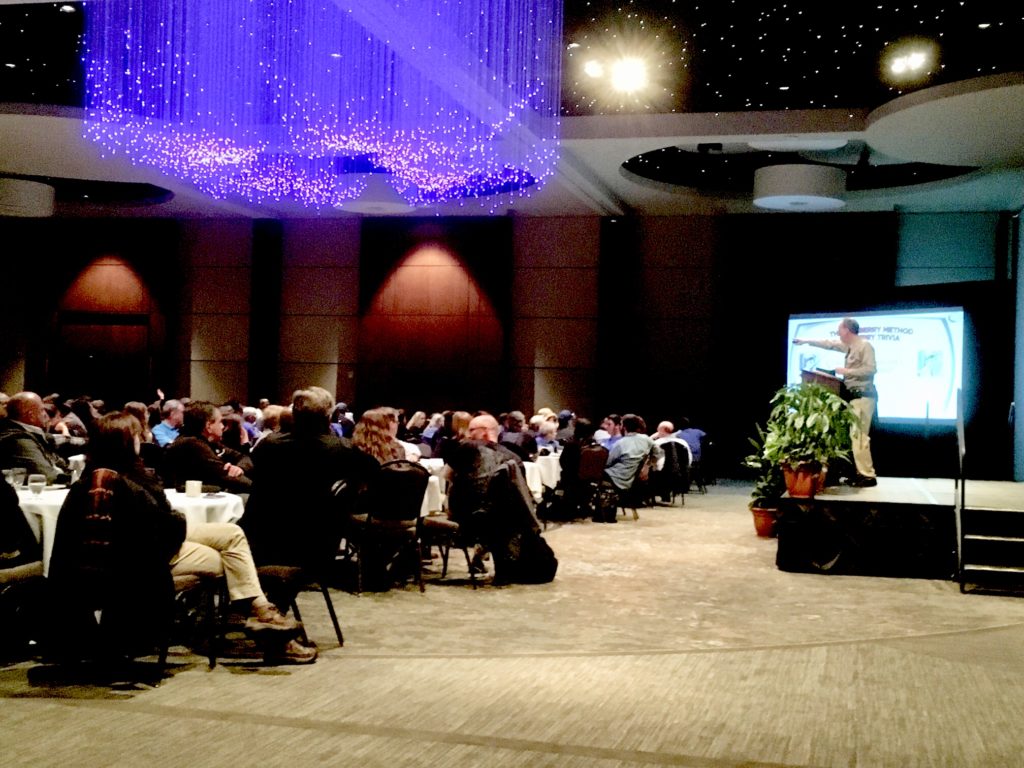 "I am not even sure where to begin, RIK ROBERTS, just WOW!! So every year we have a two day event "Calloway's Nursery, Inc. Product Knowledge Extravaganza" where we split all of our store personal from Calloway's Nursery, Inc. Rik made it so different! He mixed comedy in with his keynote speaking as well his Barney Fife get up and just took the stage like we have NEVER seen before. I was just sitting back and watching people fall out of their chairs laughing! NO LIE!
So at the beginning he dressed in costume which he wore so well (looked like the real thing!) and walked around talking and laughing with everyone, cracking jokes! Then right before the show started he called a few of our employees up to the front and gave them citations! This was a BIG hit! We had been talking and emailing with him before the event and he had us give him a few names with a little back ground on the employees. Then he created citations from the information we provided him. This was the funniest thing ever, the look on their faces!
Then when he got up to speak everyone was rolling.  It was clean, fun, comedy, keynote clear message, outstanding, eye catching – all rolled in one!
In the past people get bored and sit on their phones, while the speaker is speaking. But this year I didn't see NOT ONE person NOT paying attention!!! The only phones I saw out this year was everyone recording!
Rik is most definitely the best speaker we have had doing our events over the past 12 years!! I had so many compliments I can't even count! If someone is looking for something different, fun, upbeat, attention getting RIK ROBERTS IS THE BEST!!
Margraet Moore,
Executive Assistant/ Event Coordinator
Calloway's Nursery, Inc.