AG Speaker Rik Roberts knows what it is like to work. With a background working on a tobacco farm Rik relates to farmers more than most speakers. Helping his Dad out at a young age in the fields taught him about work ethic. It taught him to appreciate good times. It also taught him how to prepare for times that are tough as well.
If you need an AG speaker who can keep it 100% clean – yet 100% funny – Rik is the guy for you. He also spent 4 years working with Thoroughbred horses. The beautiful (and sometimes stubborn) animals taught Rik to laugh at the things you can't change. The hours mucking stalls and mowing fields gave him time to "think" and sometimes get into a little mischief. Above all, it gave him time to use his imagination.
When you start planning your next event, consider Rik Roberts. You can request his "Ten Tips for a Perfect Party" checklist with no obligation. Just send an email to him rik@rikroberts.com and request "Ten Tips" in the subject heading.
==
"Rik Roberts was great. He connected with our audience immediately and had them laughing from start to finish. We had him start the show dressed as Barney Fife issuing citations to a few of our guests. He was a huge hit and our audience loved him!"
– Kathy T., 
Sales and Marketing Division Manager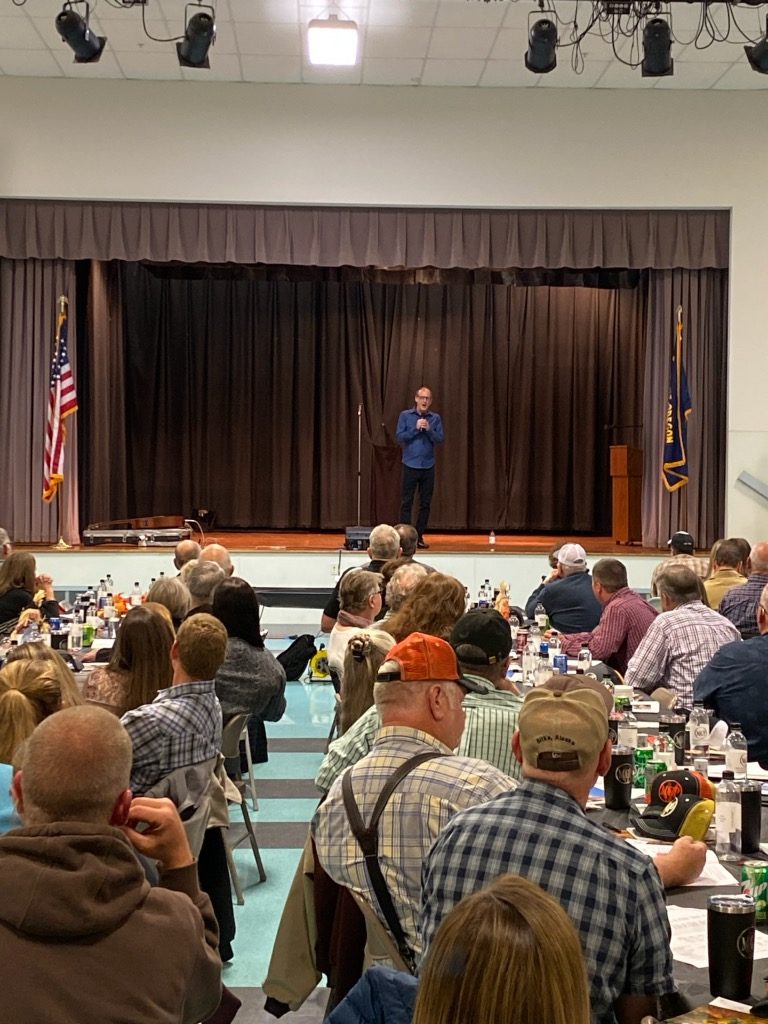 The bottom line is Rik Roberts will take the time to get to know your group. He will only perform the kind of comedy you would expect to hear around the courthouse in Mayberry. Respect, professionalism and hilarity are the key components of any event AG Speaker Rik Roberts take part in.  Call him today at 1-888-895-8549 to talk about your next event.