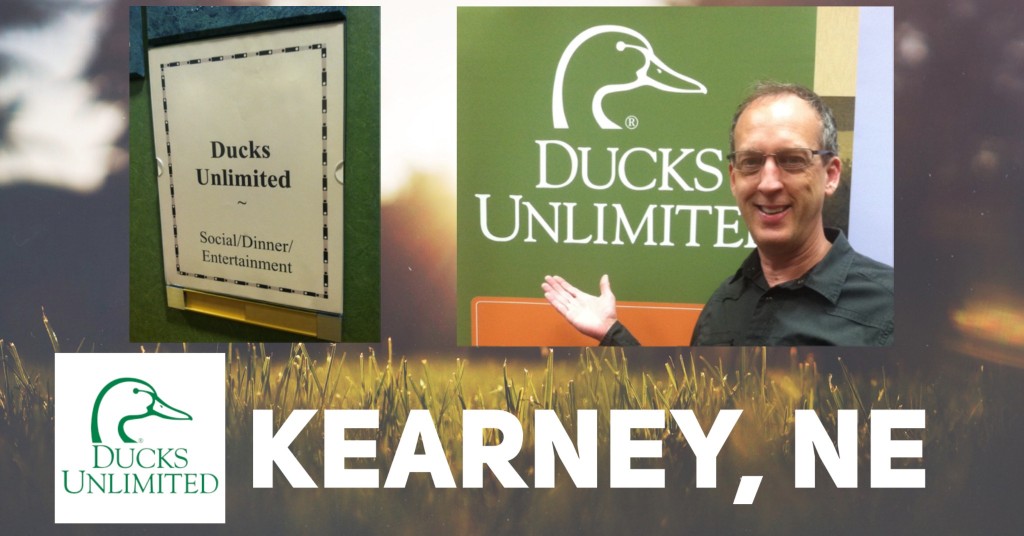 When good people get together to do good things it makes for a fun event. Thanks #DucksUnlimited for having me at the convention in Kearney. Lots of laughs and a quality evening.
Ducks Unlimited is the world's leader in wetlands and waterfowl conservation.
DU got its start in 1937 during the Dust Bowl when North America's drought-plagued waterfowl populations had plunged to unprecedented lows. Determined not to sit idly by as the continent's waterfowl dwindled beyond recovery, a small group of sportsmen joined together to form an organization that became known as Ducks Unlimited. Its mission is simple: Habitat Conservation.
Thanks to decades of abiding by that single mission, Ducks Unlimited is now the world's largest and most effective private waterfowl and wetlands conservation organization. DU is able to multilaterally deliver its work through a series of partnerships with private individuals, landowners, agencies, scientific communities and other entities.
CLICK HERE TO SEE THEIR STORY
https://www.facebook.com/DucksUnlimited/