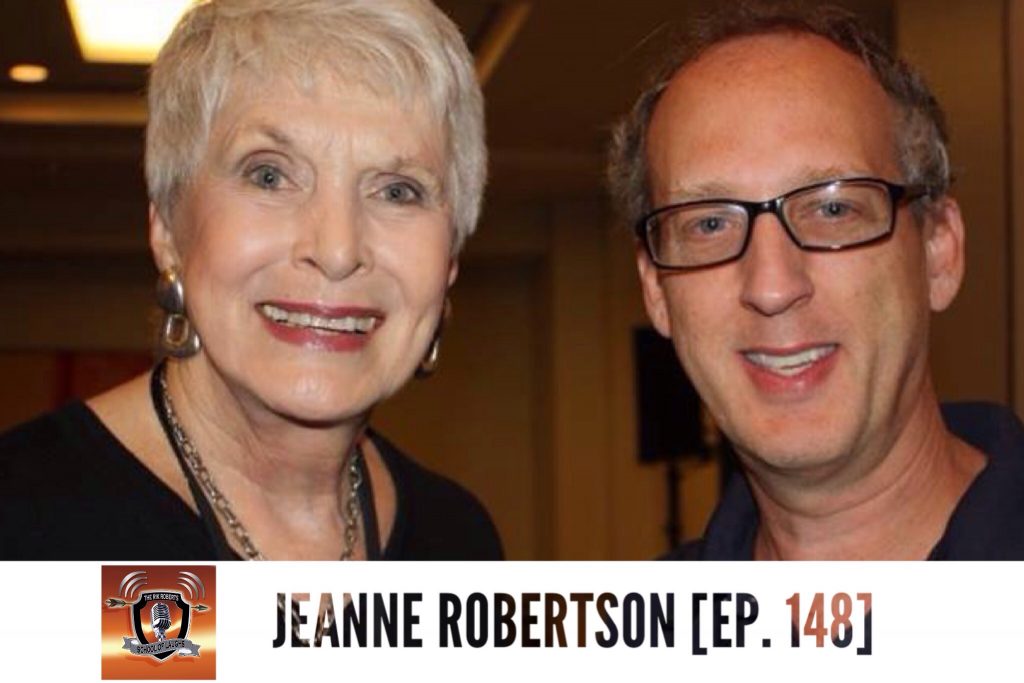 Every once in awhile you have a chance to meet one of your favorite comedians. She prefers the label "humorist". But whatever you call her, you have to admit Jeanne Robertson is flat out hilarious.
Jeanne joins me to discuss a career that started in late 60's and has carried her into her mid seventies! You don't last that 54 years in show business unless you are jaw dropping funny.
Jeanne got on my radar a dozen or so years ago when I heard her routines on Laugh USA (SiriusXM Satellite radio). I had never crossed paths with her at a comedy club and kept wondering "Where did this hilarious lady come from?" It turns out she comes from North Carolina and entered comedy through the speaking circuit. She's quick to tell you she is a humorist – not a stand-up comedian. But don't let that fool you. Her stories are full of laughs all the way to the huge surprise payoff.
After getting to know her for years through her routines, I finally got the chance to meet up with Jeanne in early July at a session on humor at the National Speaker's Association conference in Orlando, FL. We were both on a panel and let me tell you something – she flat out killed it! It was then I knew I had to get her on the show. We talk about her COMEDY WITH CLASS Humor Competition (sign up HERE) and a whole lot more.
With over 126,000 YouTube Subscribers and over 49 MILLION views Jeanne is more popular than ever.
Want to learn more about Jeanne Robertson? Click HERE to listen to the interview.
Click http://www.jeannerobertson.com to visit Jeanne's official website
And if you want to laugh yourself silly, watch: "Don't Send A Man To The Grocery Store" on YOUTUBE