It's always great to raise money for a worthy cause. It is also a lot of fun to see a comedy show. And, is there anything better than spending time with friends? Yes – when you can do all three at the same time!
I had a really enjoyable evening working with comedian Jonnie W. at Lindsay Lane Baptist Church as we raised money for Tim DeTellis and NEW MISSIONS in Haiti. Using the Laugh All Night platform, we were able to raise awareness and achieve sponsorships for several children to attend school.
As a side note, you don't have to wear black to do this.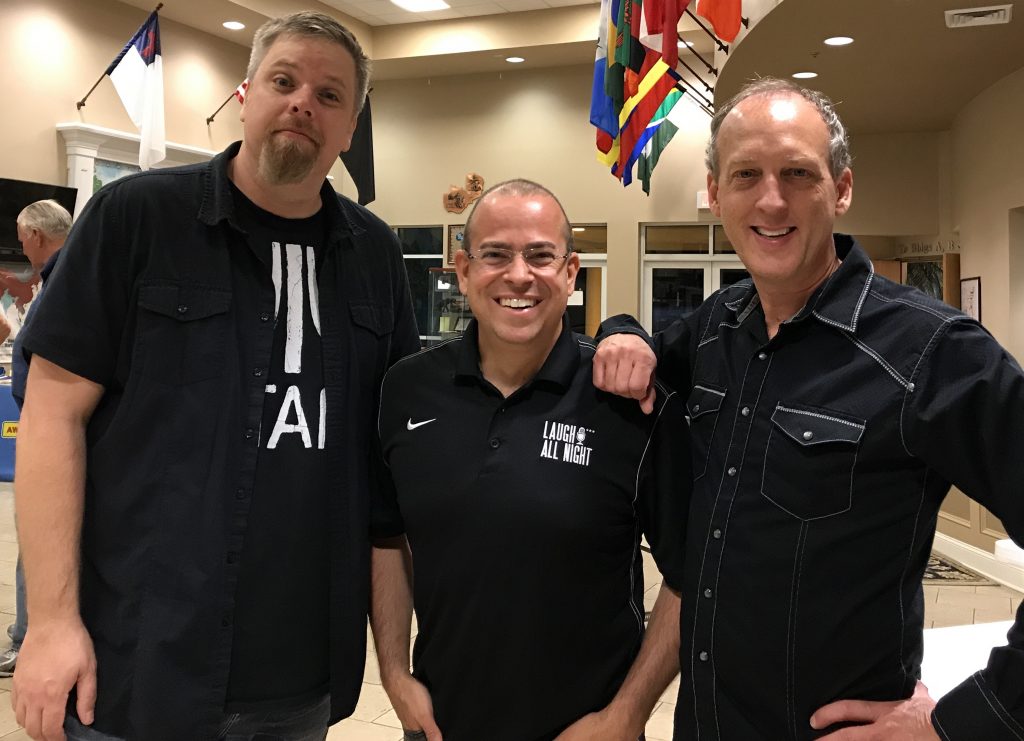 From Left to Right … Jonnie W., Tim DeTellis, Rik Roberts