I love performing clean comedy for fund raising events. Recently, I had the honor of doing just that in Washington, IN. The event was for the
Daviess County CEO program
. The group of young people shown here all had to qualify to take part in this unique group.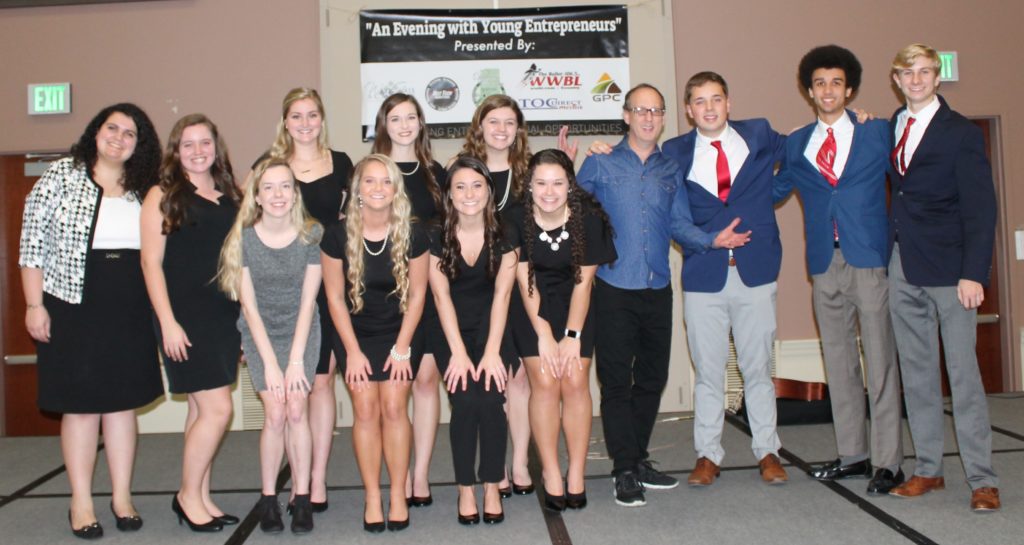 Comedy has the ability to unite people like no other art form. Sharing a laugh is saying "I understand you," and "I agree". When raising funds, you want the attendees to do both. A room full of people sharing a positive common experience before you ask for funds will help increase your donations.
Comedy for Fund Raising Events – Client Testimonial:
"Rik is a perfect fit for our event. The evening is designed to promote the entrepreneurial spirit in Daviess County, Indiana.  Our guests describe Rik as witty, down-to-earth, original and authentic. The CEO program highly recommends Rik for any occasion.  Thank you Rik Roberts for a great evening of clean laughs."
Bill Turner, Facilitator
Daviess County CEO
Learn more about adding clean comedy to your next fund raising event. Email rik@rikroberts.com for special rates and information. Rik performs over 160 times a year. You can count on a professional experience and customized touches to make your night a huge success. Be sure to check out his Ten Tips for a Perfect Party blog post. This ten point checklist will help you prepare for the event. Whether you hire Rik or not, this tool should be in your event planning toolbox.
You can watch video of Rik in action. Just hop on over to his YouTube channel. Be sure to subscribe and see the most recent TV appearances as soon as they happen.
Be sure to consider clean comedy for fund raising events from this point forward. You will be glad you did! Promise.